A California Lawyer Willing To Roll Up His Sleeves And Work For You!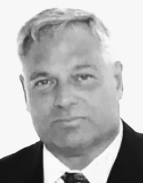 I am a solo practitioner and I advertise that I handle every client's matter, personally. I am a roll-up-the-sleeves, hands-on attorney. I do not employ any other attorneys, nor paralegals nor legal secretaries. Clients of mine can expect that I will personally write every legal letter and legal document, make every phone call, return every phone call; and conduct any trial (if necessary) on a client's behalf. When you hire me, you get only me.
Collection, Contract Litigation, Business Dispute, Personal Disputes, Fraud
Prior to earning a law degree in 1993, I had over 20 years experience in the securities, insurance and banking industries including being Senior Vice President of one of the nation's largest financial institutions in the 1980's. This prior business experience gives me not only a legal perspective but also a practical business perspective in seeking solutions to clients' legal problems.
I work for myself and do not rely on others to do work which, so often, does not measure-up to my standards. That personal dedication means that you are getting the best representation possible.
The 25 years of business experience I had prior to earning a law degree, involving contract disputes, employee/employer litigation, breach of employment contract, fraudulent business practices by companies, and claims by investors of stockbroker fraud, inspired me to not only go to law school mid-career but to pursue the specific areas of practice where I had actual hands-on business experience earlier.
Helping Clients Prepare Themselves For Court
I believe, and have personal experience prior to obtaining a law degree at age 45, that an individual can often save substantial money by doing certain things without a lawyer. However, when it comes to a person representing oneself in court and particularly at trial, neither the courts nor the juries take a person as seriously when representing oneself and in litigation, a person should hire an attorney to make sure their rights are protected and asserted fully.
I am very willing to review documents prepared by clients and have done such work for over 15 years.
I have been the 'ghost writer' of court documents for clients that wish to represent themselves. Examples include writing summons, complaints, responsive pleadings (e.g., Answer to the complaint), and "discovery", both demanding discovery and responding to discovery.
What Should You Look For In A Lawyer
You need a lawyer that focuses his practice on only a few subject areas and one of those subject areas should be the area that you need representation in. A lawyer that claims to practice all — or nearly all — areas of the law is probably a "jack of all trades but a master of none".
Local knowledge is important to the extent of knowing the reputation the judges within the legal community and adopting to that judge's style when writing motions and appearing in court. There are some judges an attorney may very well want to file a pre-emptory challenge to disqualify the assigned judge in the case. I've done it twice in the past four months.
When we meet the first thing I will do is a general determination if the you have a winnable case. Second, I will give you a ball-park figure of how much it will cost to proceed with the case under alternative scenarios.
When we meet be sure to bring all documents related to the issues for which services are requested. Better yet, before the first meeting, you should either fax or email with a PDF attachment (if able to do so) the documents related to the issues.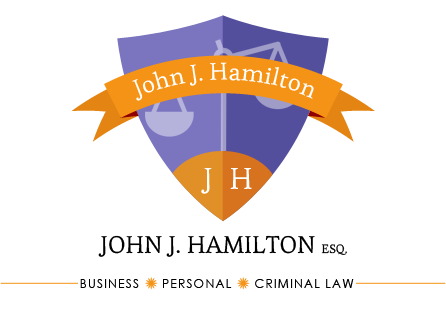 I can help but only if you call
Attorney John Hamilton is just a phone call away!
Go ahead, find out if you have a case, fill in our CASE EVALUATION form and Mr. Hamilton will respond with answers you need.